Since its opening at Marina Bay Sands in 2017, The Bird Southern Table and Restaurant has soared to new heights thanks to well-done classics like its fried chicken and buttermilk biscuits.

But the fun's only just beginning for the family-friendly American establishment, whose recent relaunch to Yardbird Southern Table & Bar brings with it the same soulful food that has won fans at its branches in Miami, Las Vegas and Los Angeles.

We chat with John Kunkel, the brainchild behind the James Beard-nominated restaurant, on the refreshed flavours the Yardbird team has brought to its kitchen – from adorned pancakes to a brunch menu overflowing with healthy and indulgent treats alike.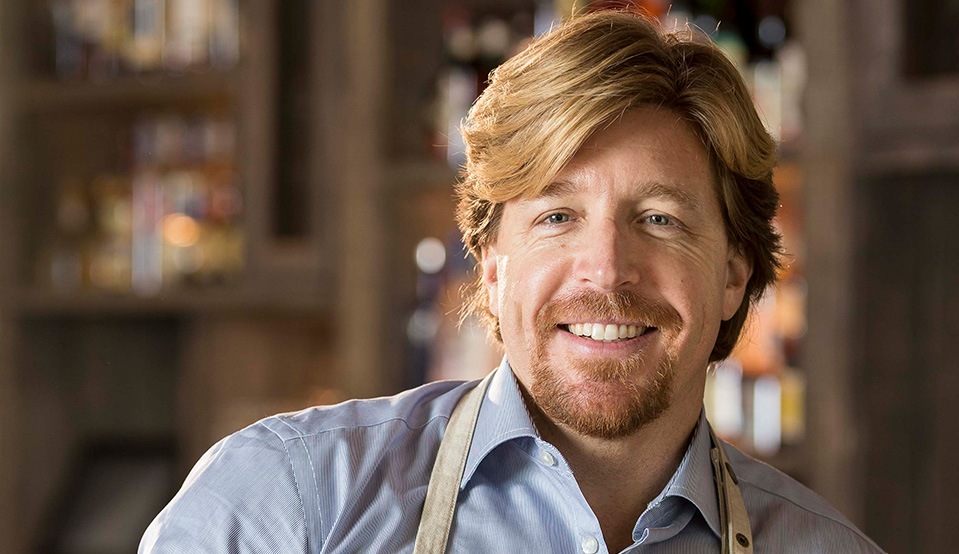 Why the decision to relaunch the restaurant now – and to 50 Eggs' James Beard-nominated Yardbird?
Yardbird [Southern Table & Bar] is our name in the US, and given our global expansion, it made sense to bring Singapore into the family into the larger group as we grow. We've also used the opportunity to add some fantastic new menu items, something I'm really excited about.

How do you work with the team to decide what goes on the menus?
We get inspired by the things we see, listen to what our customers want and look for trends on how people are eating – or certain items they're looking for, whether acai bowls or freshly squeezed juices like the Turmeric Tonic. I work with the chefs to collaborate on new menu items, including Corporate Executive Pastry Chef Hedy Goldsmith, who joined the Yardbird family in 2018 when we opened our Los Angeles arm. In the case of our new weekend brunch menu, we all fell in love with the pancakes Chef Hedy did. She's amazing; the Funfetti Pancakes are a lot of fun! I love the Buttermilk Pancakes, too. They look so good, and they're super light and fluffy.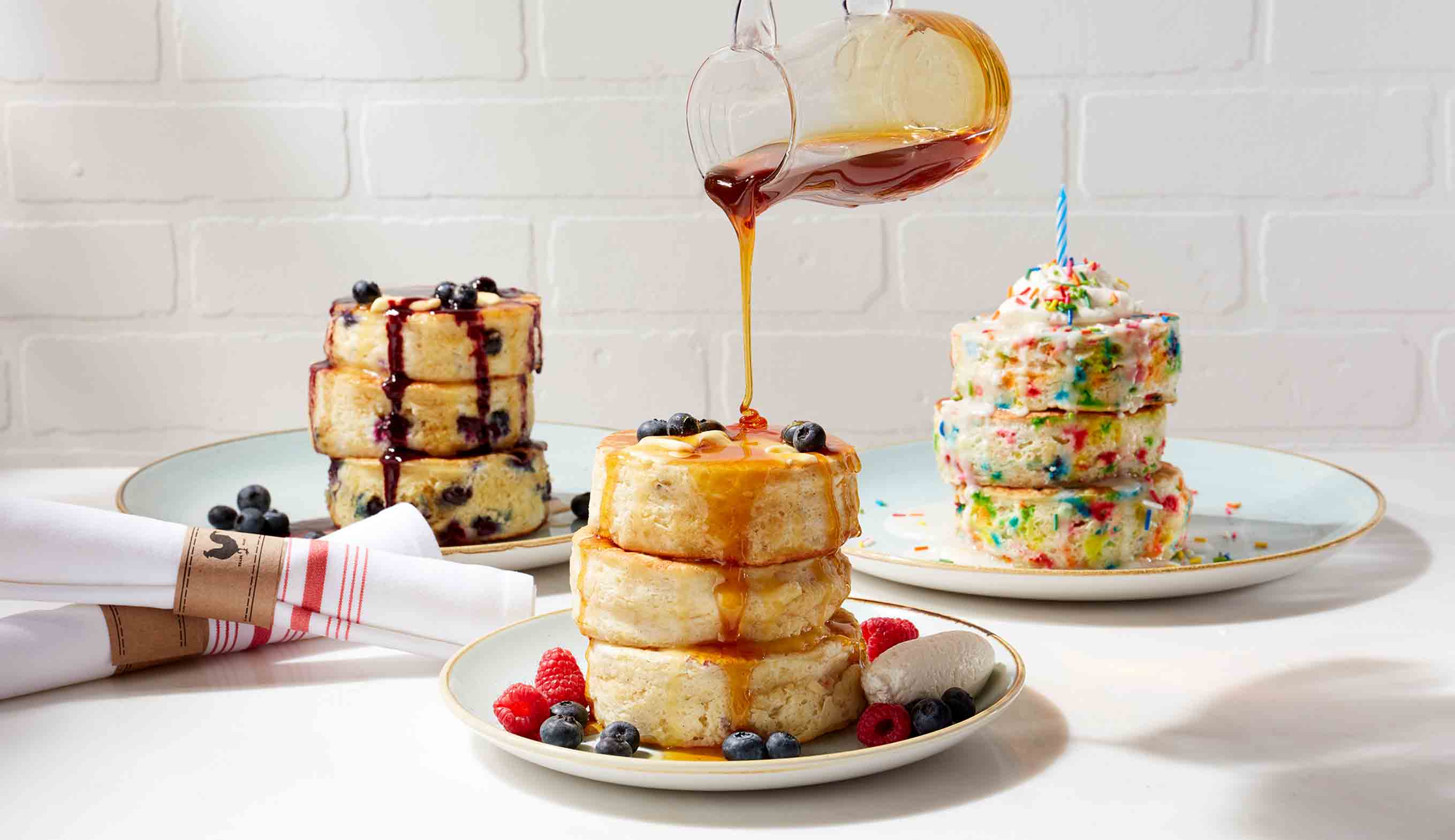 Tell us more about the Great American Brunch weekend menu – there's Belgian Waffles, Blueberry White Chocolate Scones and yet more. Who came up with these recipes?
Some items, like the Funfetti Pancakes, were created just for [our] Singapore branch. With the Belgian Waffles, Chef Hedy tested them on the team in our Miami kitchen. We rolled out a version of these waffles in our LA [branch] that everyone fell in love with, along with Chef Hedy's amazing scones.The scones are very different from Yardbird's signature buttermilk biscuits. The latter's a traditional American biscuit that's light and fluffy and made with lots of butter. Scones are more of a traditional morning pastry; denser, and great with a cappuccino.

The dishes do seem very kid-friendly.
Definitely. I make pancakes for my three kids on weekend mornings – they love decorating them with Nutella syrup and fruit. Kids are fussy, but they usually love pancakes… and fried chicken [laughs]. We really want Yardbird to be a family restaurant for Singaporeans and everyone travelling through. I know how important it is to find a place that satisfies the family, pets included. We have plenty of family-friendly items for that reason, and even an outdoor area for your four-legged friends. If you're out running with your dog in the morning, we have quinoa egg white omelettes, fresh juices and some really nice Early Bird Sets on weekends. There are so many healthy options on the menu in addition to the indulgent, amazing fried chicken and pancakes.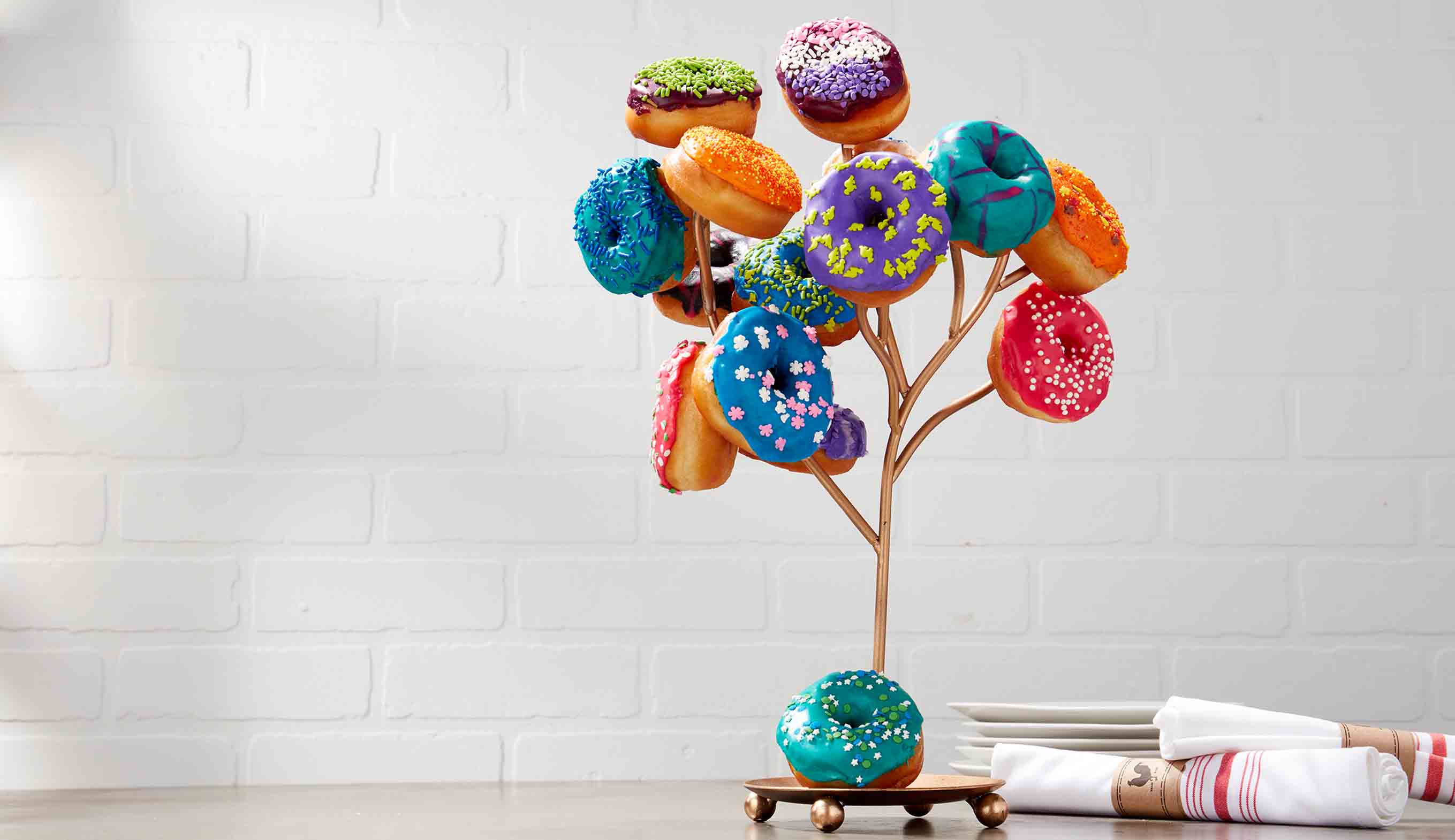 The restaurant's crowning dish – Chicken 'N' Watermelon 'N' Waffles – now comes with a new plating.
It's really cool. We found this golden chicken basket we loved so much, and thought about how to incorporate it into our plating. So many people eat with their eyes and phones these days – it's the Instagram effect. We love seeing people get excited when a dish comes to the table before they've even tasted it. A lot of our items come with really playful, fun plating that'll make you go, 'Wow!' and make you want to take a picture. Our age-old recipes have stayed the same for a lot of our classics. We've made certain changes such as making [our buttermilk] biscuits fluffier and bigger, but when Chef Hedy joined us, she took a lot of our classics and made them better.

What makes a good pastry chef, as in the case of Chef Hedy?
A great pastry chef focuses on the details – kind of like a scientist. A good culinary chef is like an artist – a little of this, a little of that. But [being] a pastry chef requires precision; they follow timings and temperatures to a tee. Chef Hedy has an amazing grasp of flavours and a great sense of plating. A lot of her desserts and pastries are very nostalgic. She takes what you know and adds her twist on it. This is her first time in Singapore, but she'll be shuttling between our Yardbird branches and working with chefs to execute her recipes.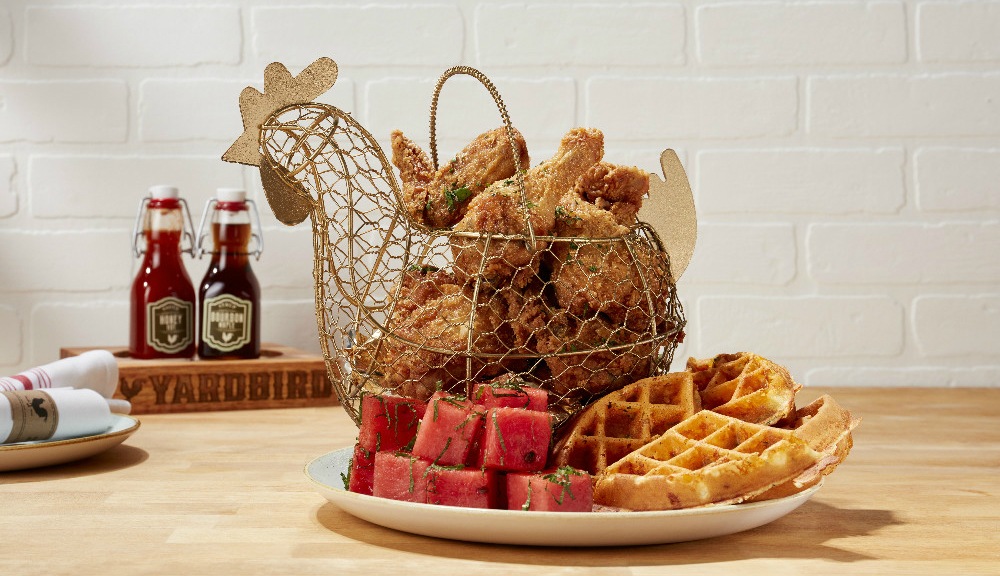 They say the simplest of dishes require great mastery. What's the most technically complex dish on the Yardbird menu, and what makes bringing it together so challenging?
Everything we do here is from scratch. So if it's a stock or sauce, we start with bones. It's time-consuming. Even if the food seems very approachable, the steps and consistency [required] to achieve something that's perfectly seasoned takes time. Even a dish like the Lobster Mac & Cheese, which starts with flying in Maine lobsters and making the five-cheese sauce from scratch, or with pastries and desserts – like how Chef Hedy makes her chocolate. There're complicated steps in everything we do, and that's why we have great chefs in the kitchen.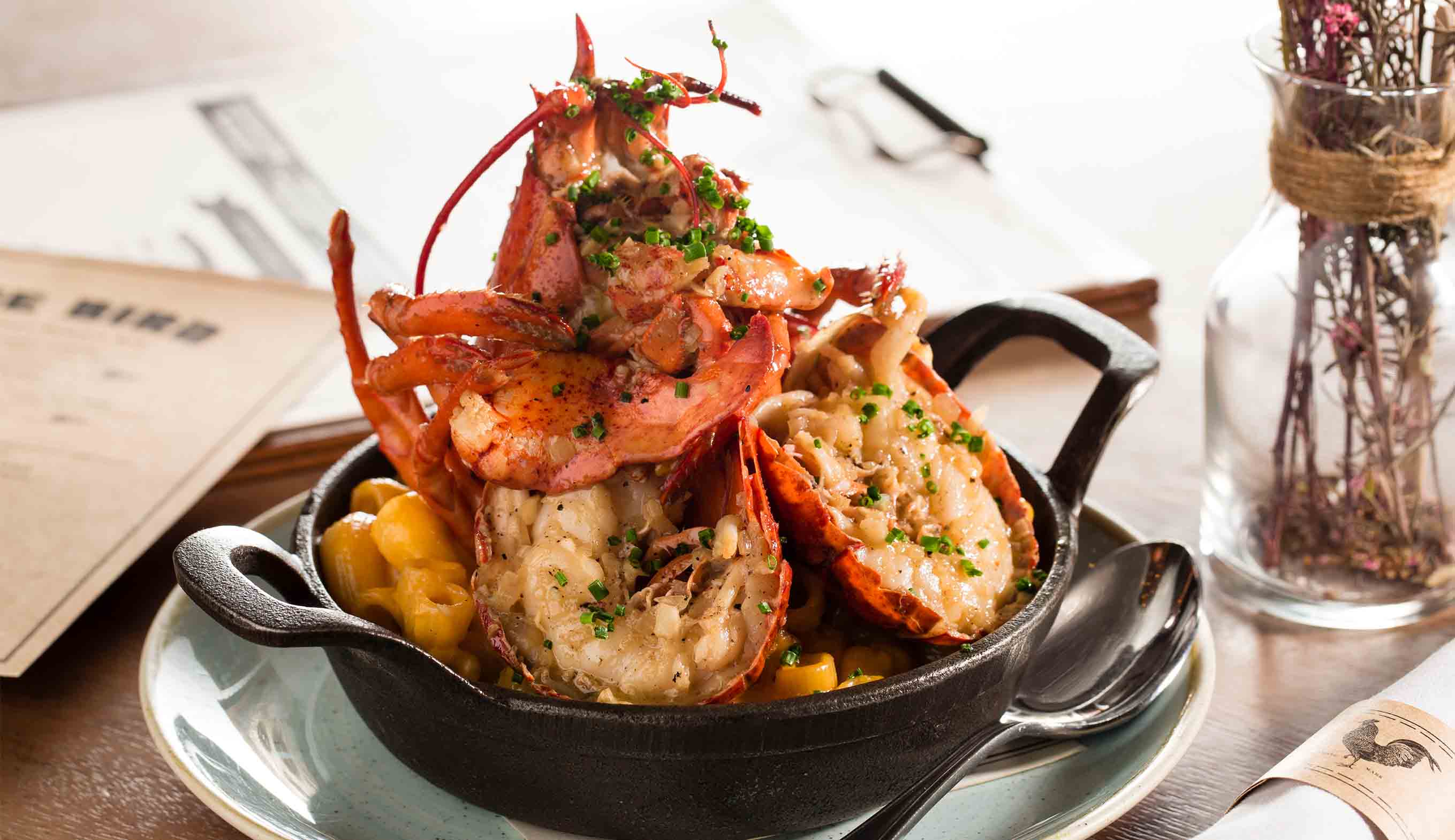 How has your cocktail programme evolved with the relaunch of Yardbird?
We're very heavily focused on whiskey and bourbon, and we still have one of the most unbelievable selections in Singapore – whether Japanese whisky or American whiskey. In the year since we opened in [Marina Bay Sands], we've found that Singaporeans prefer clear spirits like gin and vodka, and low-alcohol drinks on occasion. We've introduced some light rum cocktails, gin cocktails and fresh juices, but for the whiskey fans this is still the place to come. Our mixologist has been with us since Yardbird opened eight years ago, and he's constantly experimenting with new herbs and juices. Our team puts just as much time and effort into the ingredients and prep work behind the bar as the culinary team does.

Any plans to include local gin in Yardbird's bar programme?
Definitely. Yardbird was founded on the idea of using locally-sourced ingredients. The idea behind American cooking is to always use what's closest to us, and so in every location we use local beers, spirits, produce and ingredients we can get hold of. That's no different here. Our general manager is constantly talking to local vendors. We have a great local beer label that's stocked here – Crossroads Brewing Co. beers – and add local spirits as we find them.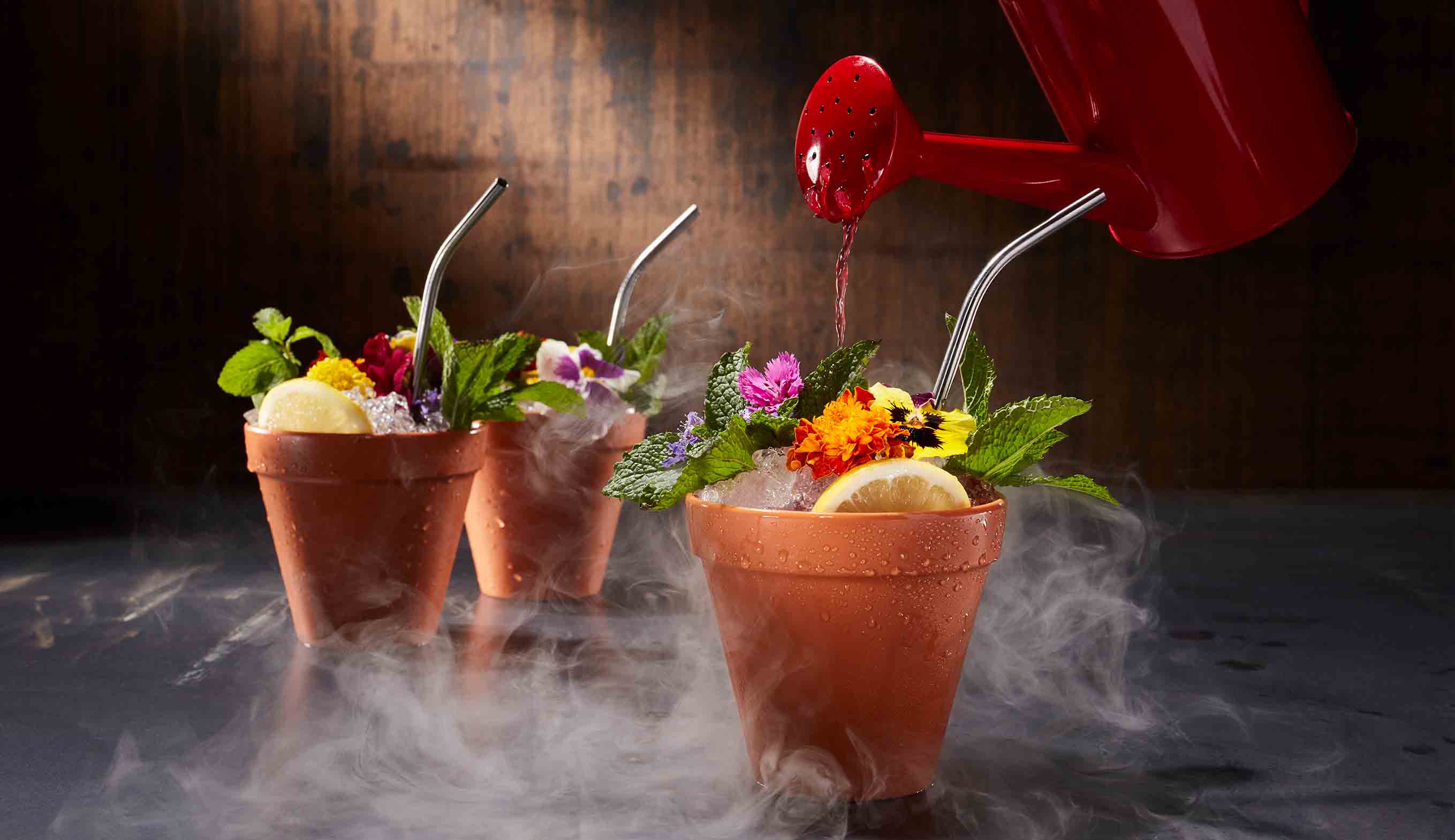 Dining in a restaurant these days is no longer strictly about the food – it's a multi-sensorial affair that combines ambience, well-presented plates and great service. How does Yardbird deliver all of that?
We've always placed emphasis on a great dining experience. It starts the moment you meet the host, how you're greeted, what the restaurant feels like, the music… I'm crazy about those details. We want to make you feel relaxed, like you're home and being treated like a friend or family member. The staff [in Singapore] have really embraced our way of service – which is different from going to, say, a French restaurant. So it's ok to have your kids floating around while you relax, without the stuffiness. We started nine years ago in Miami as a locals' restaurant not serving tourists, and our idea was to make relationships. That service style has never changed. We want you try every restaurant in Singapore but still stop by for a drink or to say hello. That's how we approach our service; we try to form a relationship with customers.


Yardbird Southern Table & Bar is at L1-82 and B1-07 of The Shoppes at Marina Bay Sands. For menus and more details, click here.