Sandra Cameron is the exuberant paragon of all things cool, cultish and creative.
She is the effable, effervescent founder of public relations agency Pardon My French. Of course, being French, her wardrobe staples run the gamut of chic and tres chic – dressed-down, run-around flats, Breton tops and denims, colourful silk headscarves worn with Parisian elan, and anything vintage, menswear-inspired or with personality and a dash of humour.
Sandra oozes sartorial confidence, but not in an intimidating, overt Miranda Priestly way. Hers is the sort you sense in women who are comfortable in their own skin, those who wear what they please, the way they please, whether they're at a formal gala or just stepping out for some butter and a baguette on a busy day.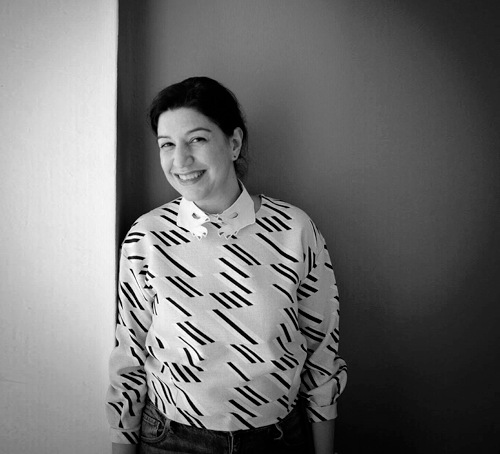 How has Paris influenced your personal style?
I guess the big city has influenced my style in the sense that I favour comfort more now. For example, I now wear flats or low heels because I walk everywhere or need to run after the bus or rent a Vélib' (a large public bicycle) to get to appointments. It could happen in any metropolis, so it's not really Paris-specific.
What is the one must-have item to channel the Parisian style, and how do you wear it?
It's not like you're putting a costume on and voila: you suddenly look the part. But if I really have to pick the one item, I'd go for a scarf. Use it as a necklace, to tie your hair... there are so many different ways to wear it. If it's your first scarf, go for a skinny one; it's easier to play with.
Who do you think are the fashion designers/labels that best represent Parisian style, and why?
The quintessential French brands are well represented at The Shoppes at Marina Bay Sands: Repetto, Hermes, Chanel, Celine, Louis Vuitton, Dior, Cartier and Van Cleef & Arpels. There's always a sentimental connection with pieces from these brands: Some are passed down from generation to generation, and become heirlooms. They're also iconic gifts to celebrate life's major milestones.
The most stylish neighbourhood in Paris is...
I don't think there's only one; each arrondissement/neighbourhood has its own style. From the elegant and chic St Germain to the hipster and boho Le Marais, and the cosmopolitan and ethnic Barbes, there's always inspiration on the streets.
Which places – cultural, recreational, hotel, retail, F&B etc – in Paris best capture the city's style and are always on your itinerary whenever you visit?
There are quite a few, but my favourites are:
1. Colette – because no matter what, it's a trendsetter.
2. The Broken Arm – for the fantastic store curation and the beautiful food at the cafe.
3. La Grande Epicerie de Paris – it is at this gourmet food store that you'll find products from all over the world, from the most basic to the most sophisticated. Just like the city!
4. Monoprix – a chain of cult retail stores that offer up food as well as fashion and household items under one roof. It is not a department store, and there's nothing else like it. The prices are affordable and it's a neighbourhood store, so there's always someone you know shopping there at the same time as you. It's the perfect place for playing catch-up when I go back home.
What are your must-have fashion items for Fall/Winter 2016?
Apparel to have: velvet trousers. Key accessory: a shoulder duster earring. Colour of the season: any shade of purple.
IN COLLABORATION WITH FEMALE AND HARPER'S BAZAAR