Enter the Marvel Cinematic Universe at this highly-immersive Marvel Studios 10th anniversary exhibition that will present a unique opportunity to experience the world of Marvel Super Heroes.
Experience epic storytelling as you wander the inner sanctums of Stark Tower, travel via the Bifrost, see the spectacular sights of Wakanda, traverse Doctor Strange's light portal, see the world through the eyes of Ant-Man and the Wasp, and more! Celebrating 10 years and 20 films, Marvel Studios: Ten Years of Heroes is a cutting-edge exhibition that utilises state-of-the-art AV technology and immersive media to transport you into the dynamic Marvel Cinematic Universe.
The first decade's only the beginning.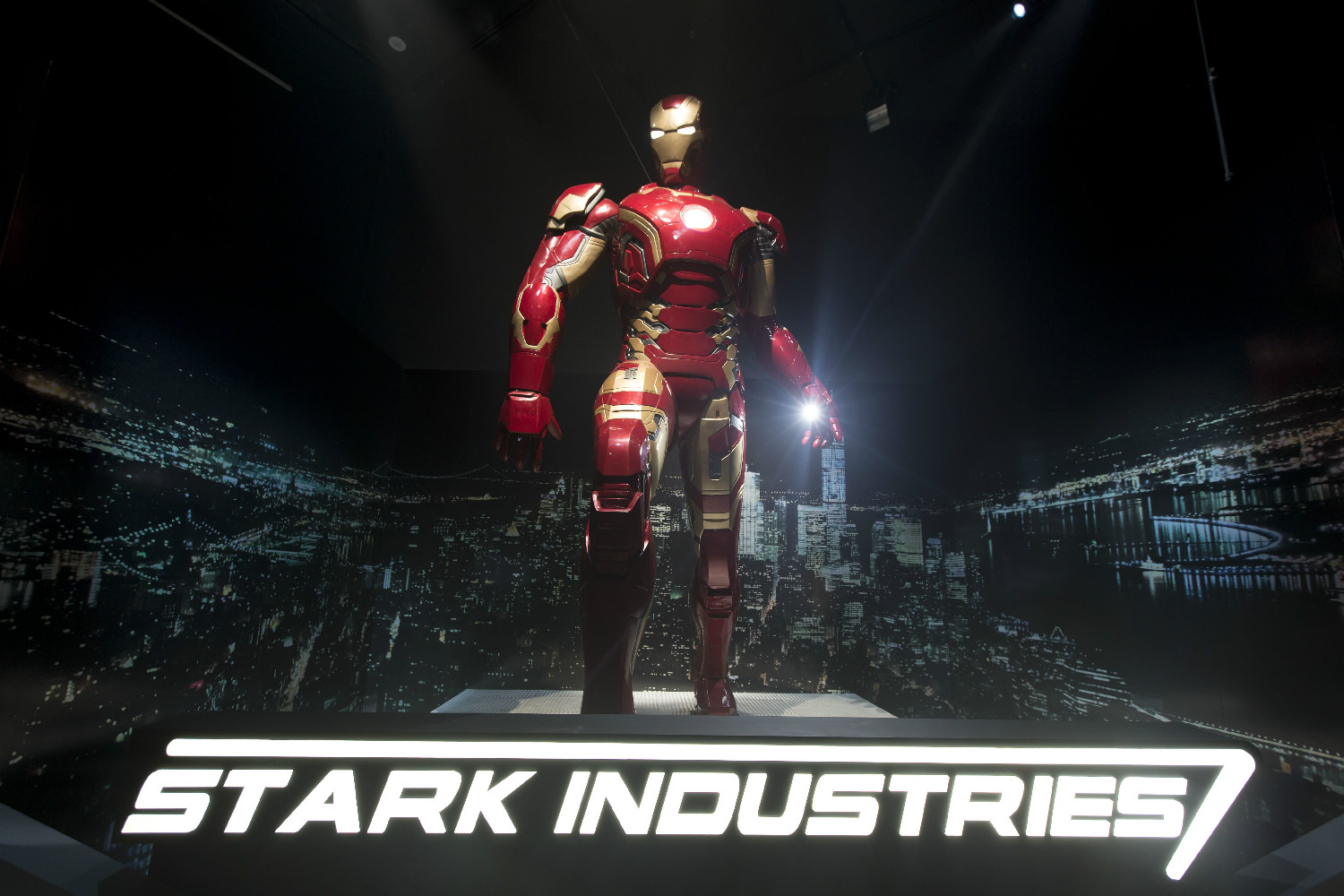 ---
IRON MAN
Be mesmerised by the story of the Armored Avenger.
Fitted with an arsenal of the most sophisticated and advanced weapons and devices on the planet, Iron Man is the ultimate fighting machine with superhuman strength, capable of supersonic flight. Behind the shiny suit is Tony Stark — futurist, genius inventor and billionaire CEO of weapons manufacturing conglomerate Stark Enterprises. Constantly upgrading features and elements of the suit, Stark now has over 40 versions in his armory since Mark I, the original suit he created to escape the clutches of terrorist group The Ten Rings.
Enter Stark Tower where you will see the ultra high-tech suits created by Tony Stark.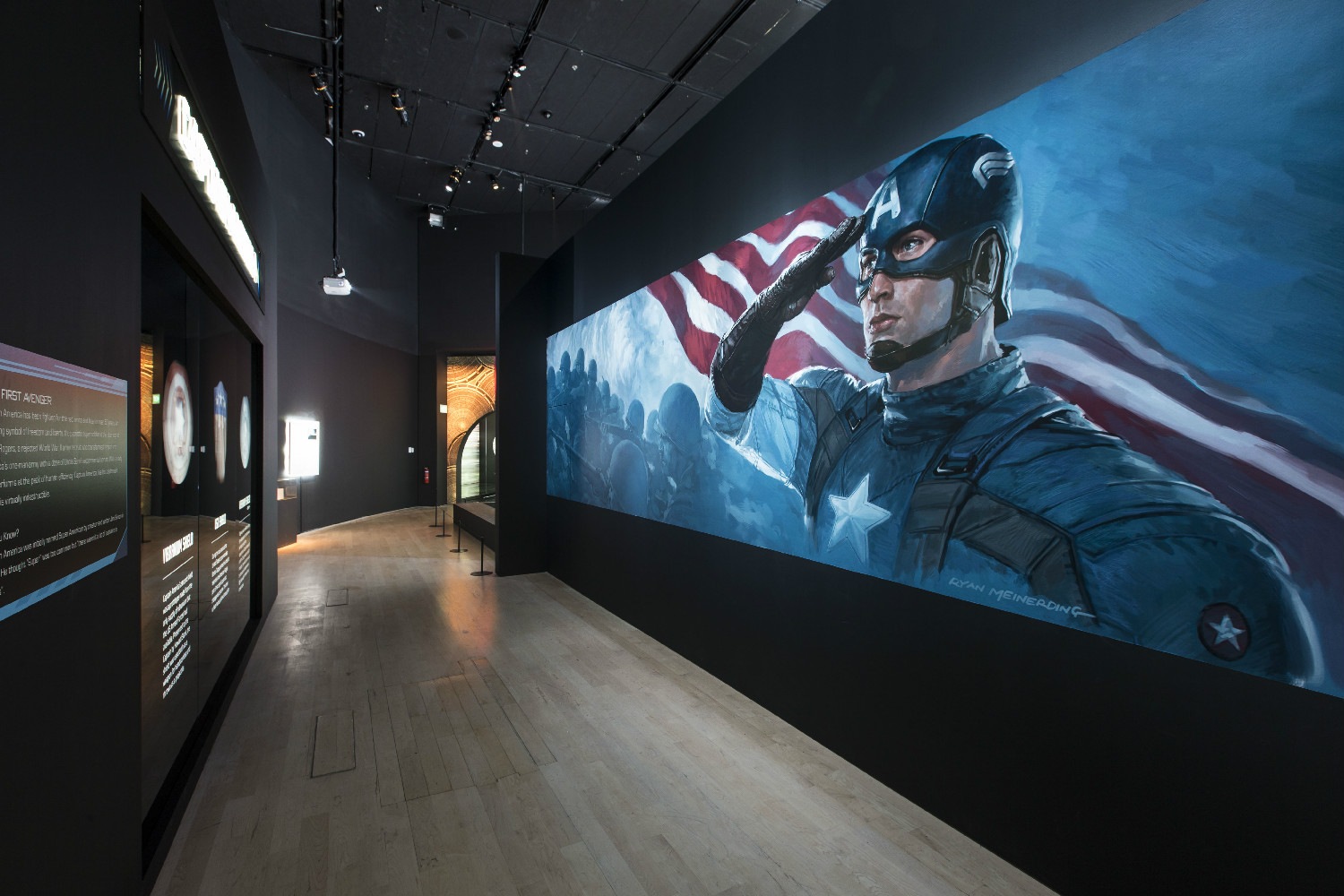 ---
CAPTAIN AMERICA
Discover the story of the First Avenger.
Captain America has been fighting for the red, white and blue for many years. An enduring symbol of freedom and liberty, the patriotic super soldier is the alter ego of Steve Rogers, a rejected World War II army recruit who transformed himself into America's one-man-army with a dose of Uncle Sam's experimental serum. With a body that performs at the peak of human efficiency, Captain America, like his trademark shield, is virtually indestructible.
See the ultra-modern aircraft carrier, the Helicarrier. S.H.I.E.L.D. relied on Helicarriers as a highly strategic mobile base.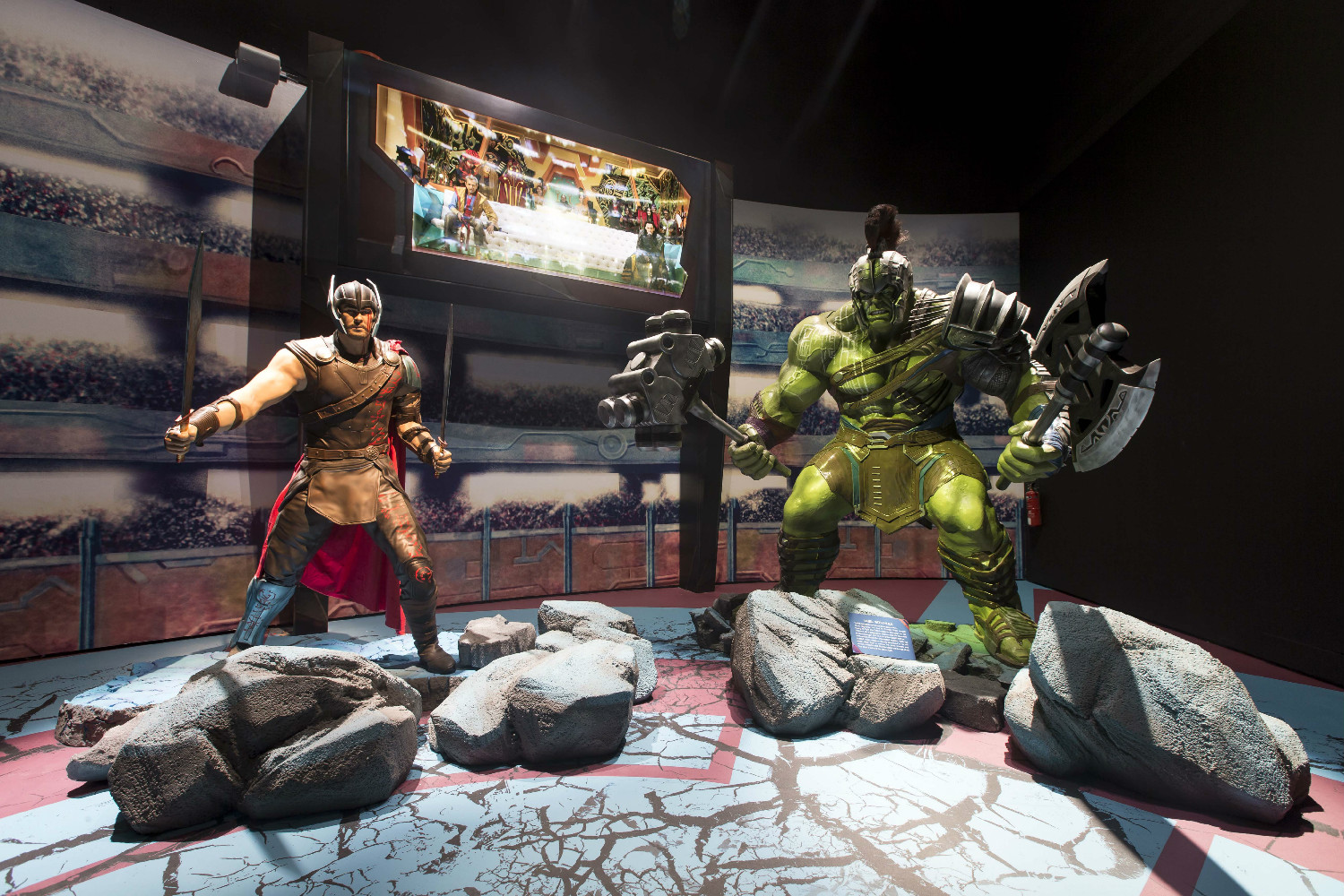 ---
THOR
Step into the story of the God of Thunder.
Son of Odin, current king of Asgard, and a founding member of the Avengers, Thor was once stripped of his power and exiled to Earth by his father. There he learned humility and found love. Wielding one of the strongest weapons ever made, the Mjølnir hammer, the Thunder God has the power to fly and summon elements of weather — lightning, wind, rain and storm.
Traverse the Bifrost to the Gods, to watch an epic gladiator smack-down scene.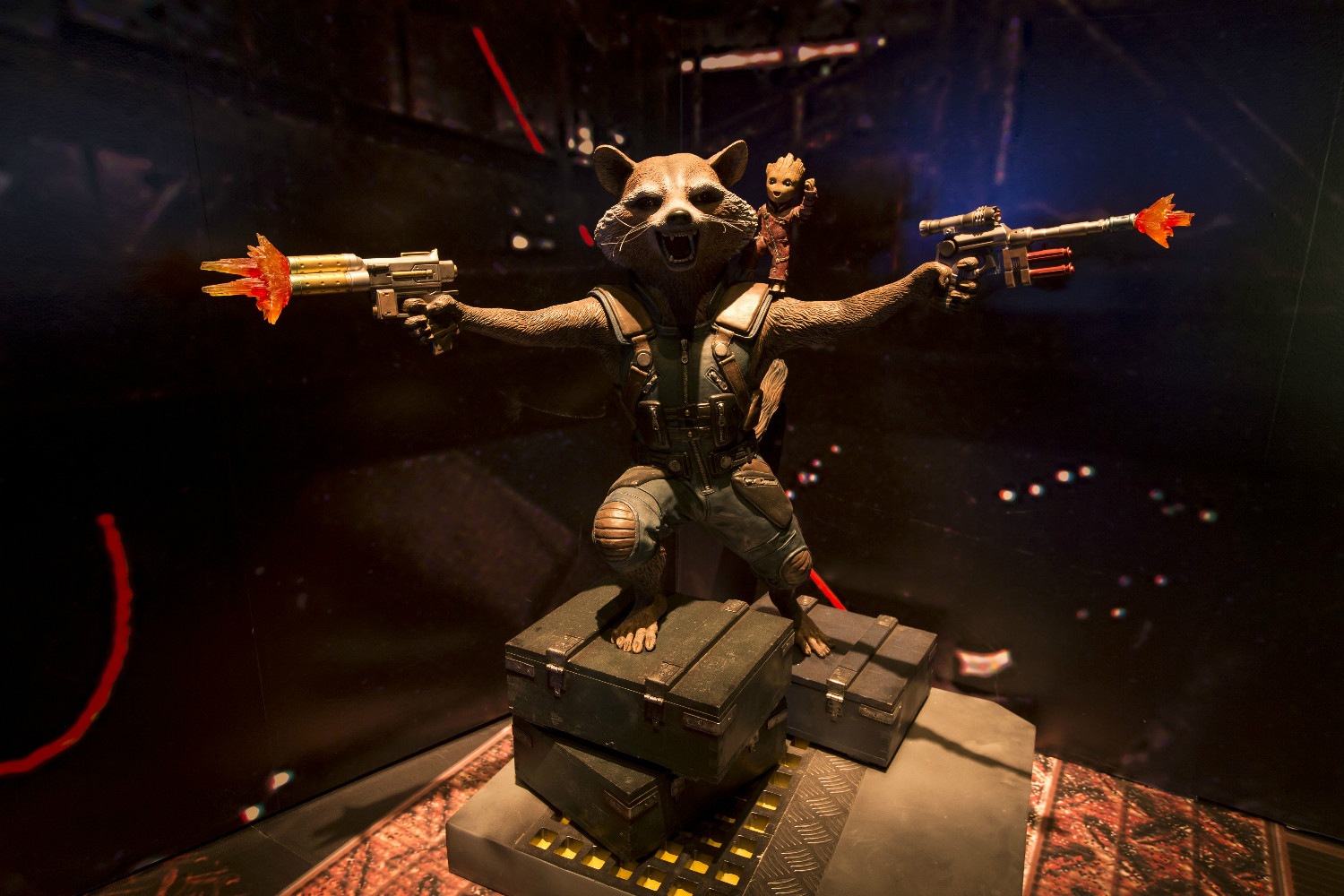 ---
GUARDIANS OF THE GALAXY
Discover the story of some misfits with a mission.
Brash adventurer Peter Quill finds himself the object of an unrelenting bounty hunt after stealing a mysterious orb coveted by Ronan, a powerful villain with ambitions that threaten the entire universe. To evade the ever-persistent Ronan, Quill is forced into an uneasy truce with a quartet of disparate misfits--Rocket, a gun-toting raccoon, Groot, a tree-like humanoid, the deadly and enigmatic Gamora and the revenge-driven Drax the Destroyer. But when Peter discovers the true power of the orb and the menace it poses to the cosmos, he must do his best to rally his ragtag rivals for a last, desperate stand - with the galaxy's fate in the balance.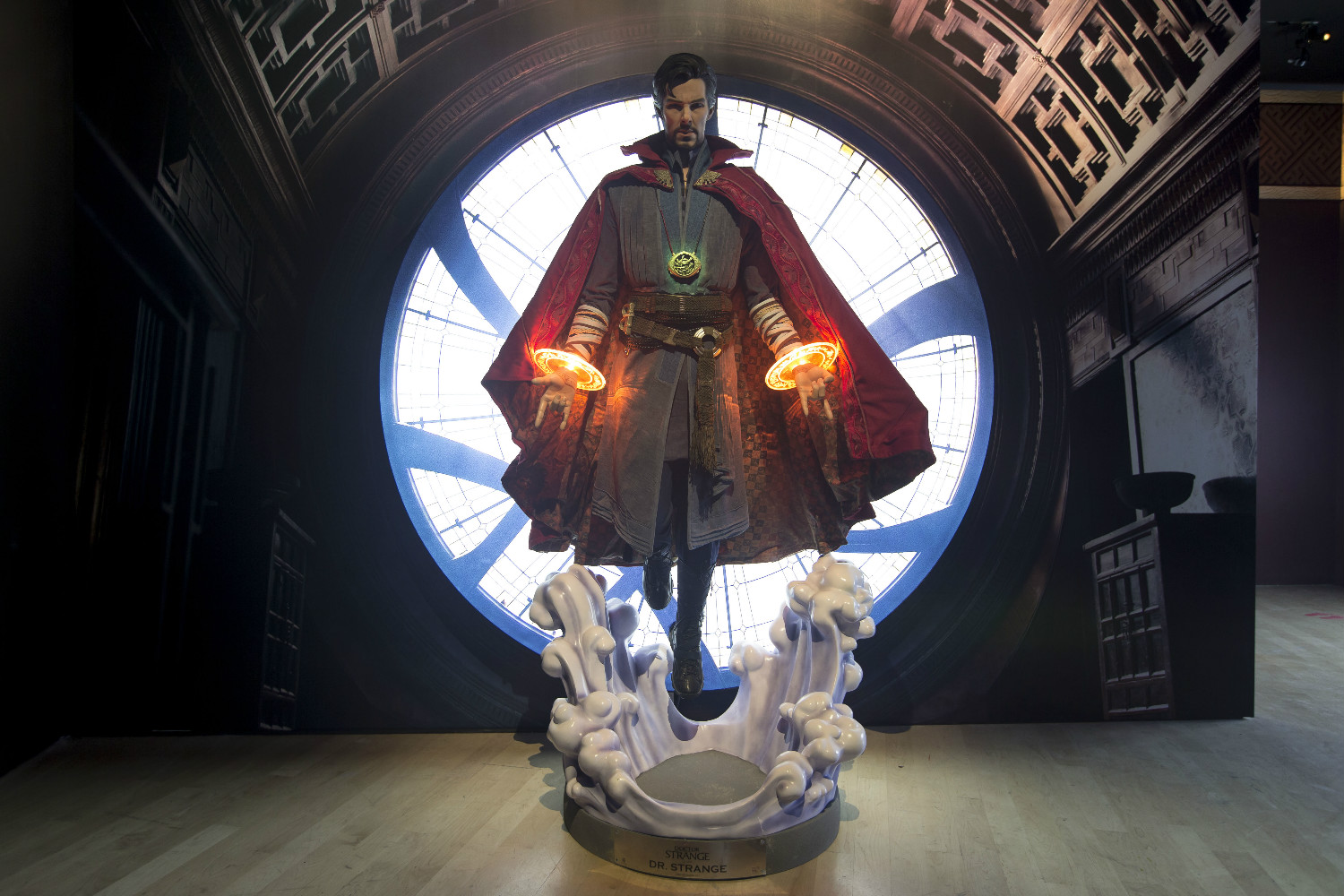 ---
DOCTOR STRANGE
Discover the story of the Master of the Mystic Arts.
Stephen Strange, a wealthy and acclaimed but arrogant neurosurgeon, is involved in a car accident that severely injures his hands and ends his career. The search for a cure leads him to paraplegic sorcerer, Pangborn. Under the guidance of The Ancient One, Strange studies ancient books and learns that Earth is protected from threats from other dimensions by a shield generated from three buildings called Sanctums, in New York City, London, and Hong Kong. The sorcerers' task was to protect the Sanctums. Strange progresses quickly, and learns to bend time with the mystical Eye of Agamotto. He helps prevent the merging of Earth with the Dark Dimension and becomes the protector of the New York Sanctum as well as Earth's protector from inter-dimensional threats.
Traverse Doctor Strange's light portal to find the powerful relic known as the Eye of Agamotto.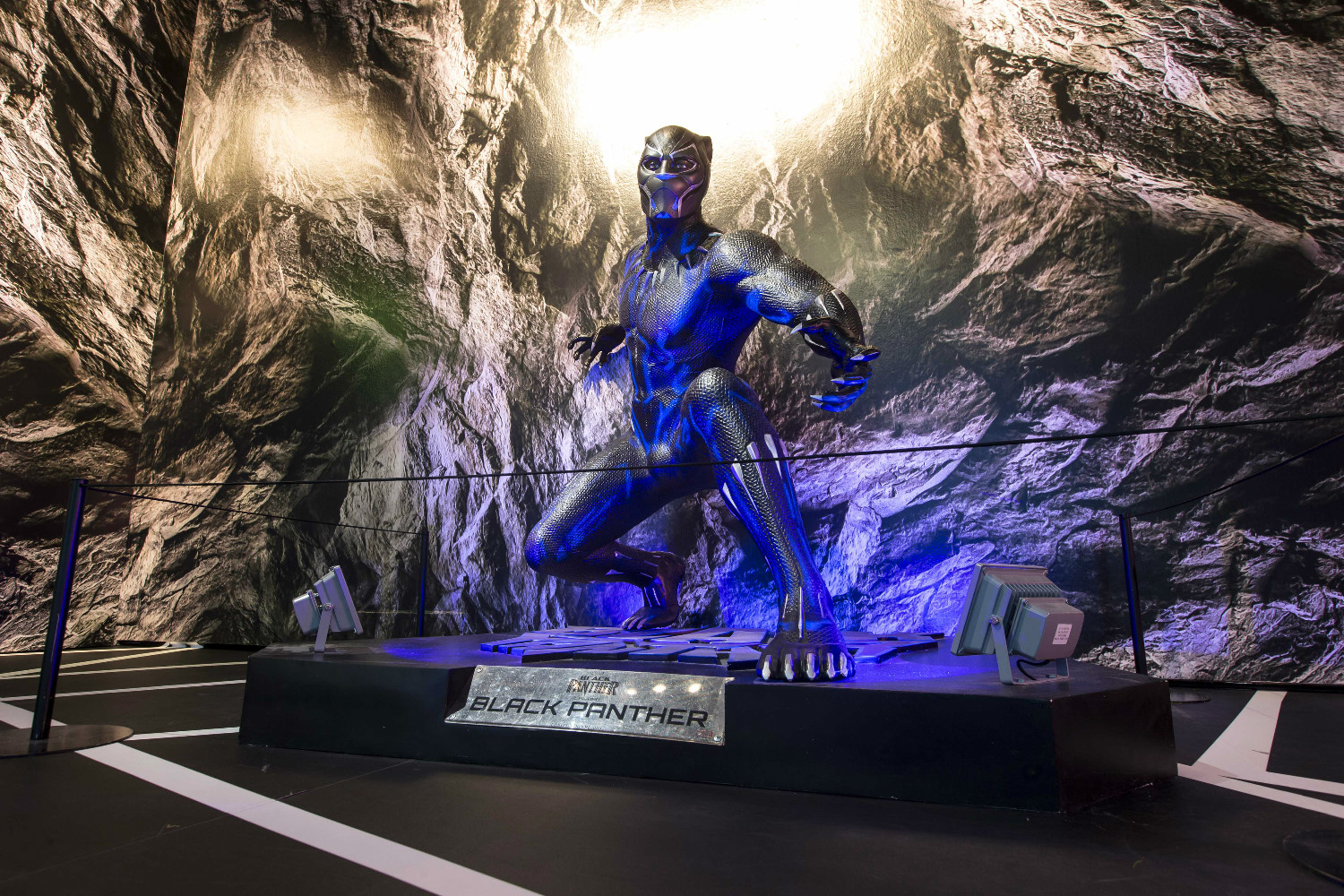 ---
BLACK PANTHER
Be transported to Wakanda.
The Kingdom of Wakanda is a small country in Africa, surrounded by mountains and thick forests. It is ruled by King T'Challa, the heir of the mantle of Black Panther. Despite its appearance as an obscure, third world country, Wakanda is in fact an advanced nation with a level of technology at least several decades ahead of anywhere else on Earth. All because of a metal called vibranium of which Wakanda is the world's only source. Centuries ago, five African tribes fought over a meteorite containing vibranium. One warrior ingests a vibranium mutated "heart-shaped herb" and gains superhuman abilities, becoming the first "Black Panther". He unites all but the Jabari Tribe to form the nation of Wakanda. The Wakandans use vibranium to develop advanced technology and isolate themselves from the world.
Enter Wakanda and explore Shuri's laboratory first hand.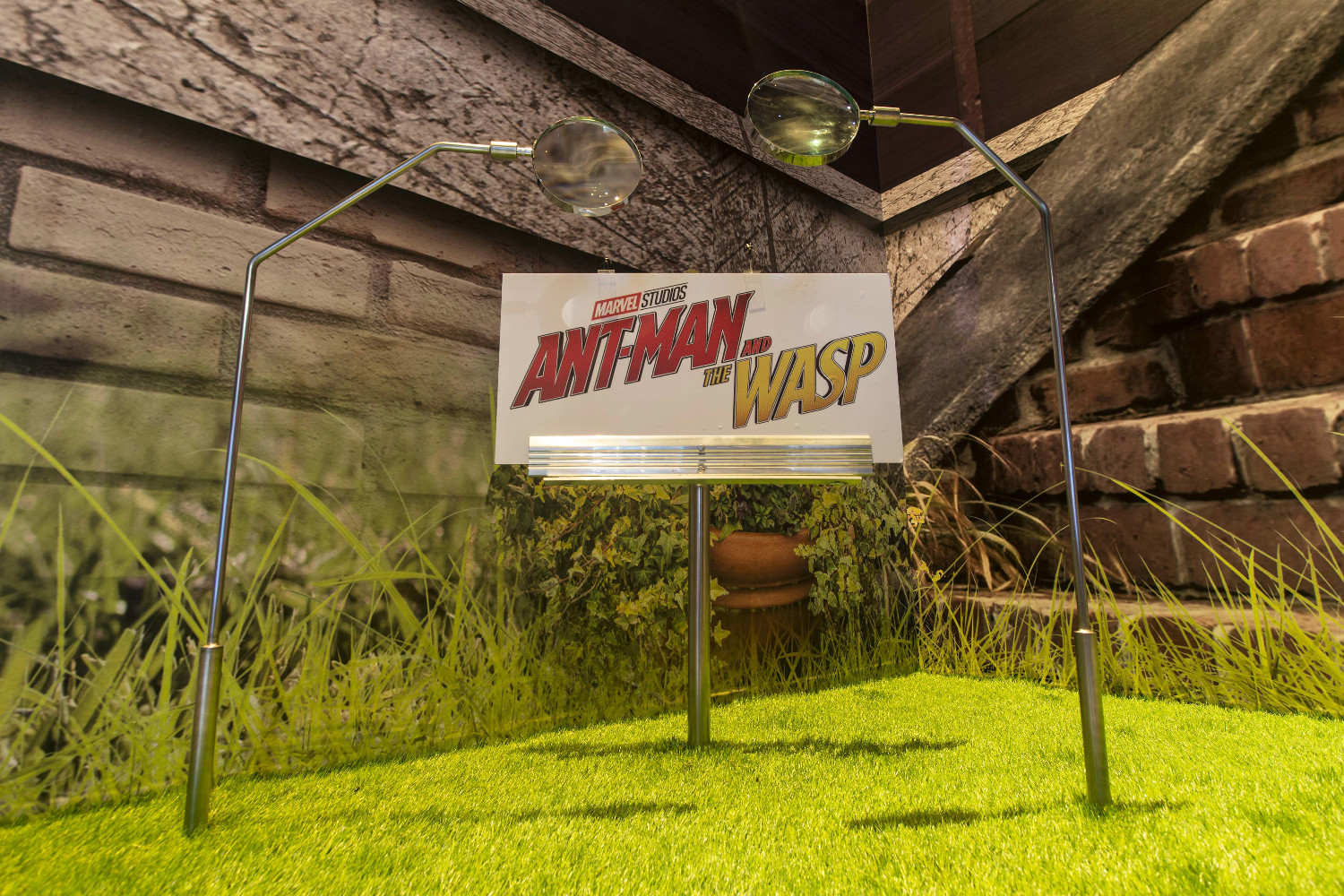 ---
ANT-MAN AND THE WASP
Experience Ant-Man and the Wasp's miniature might.
Scott Lang is a former professional criminal who, despite trying to go straight to raise his daughter, was convinced by biochemist Hank Pym to take on the mantle of the Ant-Man. He fought against Pym's former protégé, Darren Cross (Yellowjacket), who had gone insane while trying to recreate the Pym Particles, leading to Lang having to defend his friends, family and the world as the Ant-Man. In Ant-Man and the Wasp, Lang dons his super hero suit once again and teams up with Hope van Dyne, the new Wasp on a new mission to save the world.
Shrink down and investigate Hank Pym's laboratory where he created Pym Particles.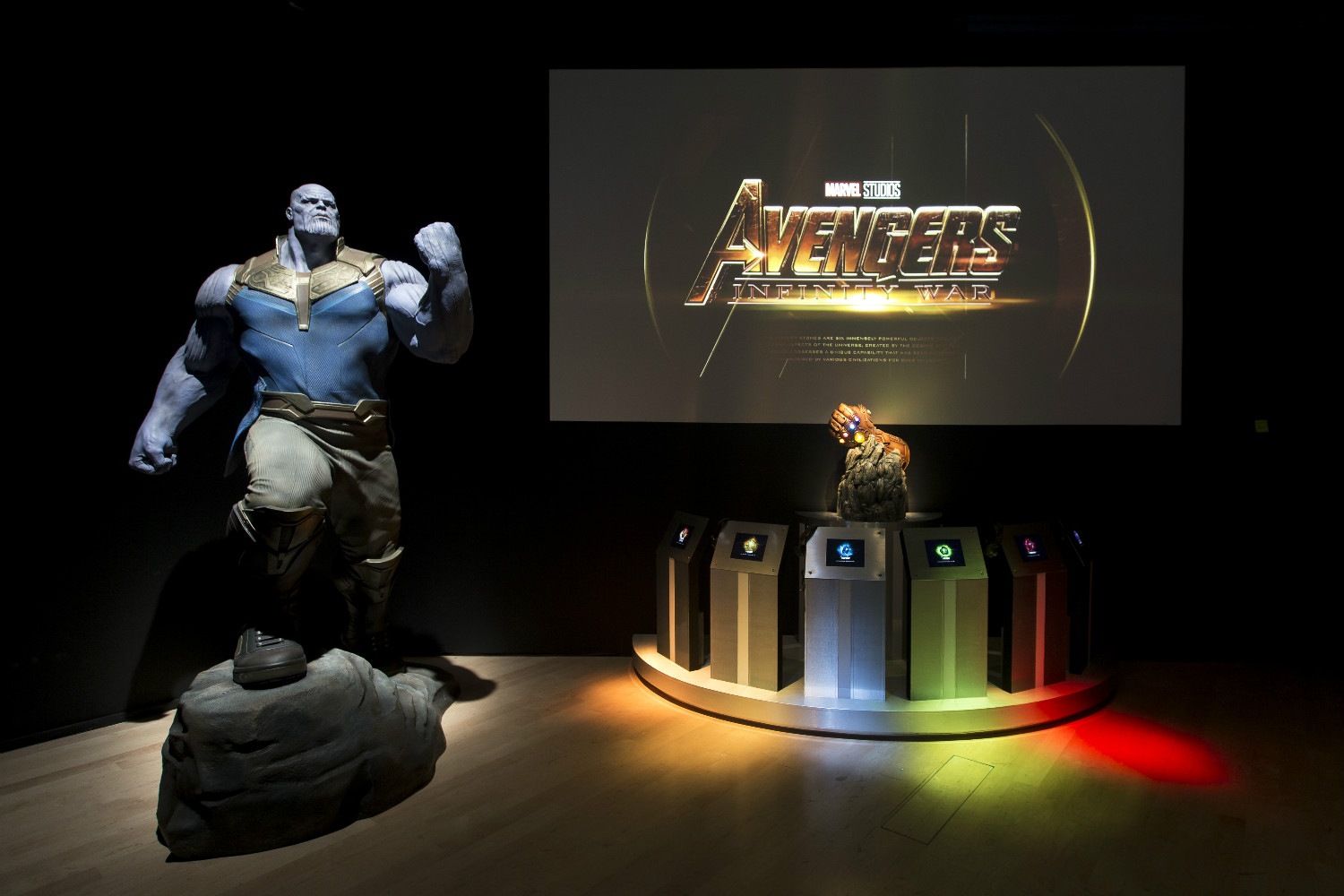 ---
AVENGERS: INFINITY WAR
Discover the story of the Infinity Stones.
The Infinity Stones are six immensely powerful objects tied to different aspects of the universe, created by the Cosmic Entities. Each Stone possesses a unique capability that has been enhanced and altered by various civilizations for over millennia.
Gather your friends and activate the Infinity Stones!

The Walt Disney Company (TWDC), together with its subsidiaries and affiliates, is a leading diversified international entertainment and media enterprise with four business segments: Direct-to-Consumer & International, Parks, Experiences and Consumer Products, Studio Entertainment and Media Networks. The Company first launched Disney Channel in Singapore in 2000, and has since expanded with businesses spanning Studio Entertainment and Distribution, TV Networks, Interactive Media, Mobile Content, Consumer Products and Publishing. Building around core brands Disney, Pixar, Marvel and Star Wars, the organization is dedicated to creating high quality branded entertainment experiences for consumers in the region. In 2015, The Walt Disney Company was ranked #1 in the category of effectiveness in conducting a global business in Fortune Magazine's Annual World's Most Admired Companies survey– a testament to the Company's strategy to successfully expand the brand and its franchises beyond North America. For more information about The Walt Disney Company please visit: thewaltdisneycompany.com

---
---
---

A one-stop solution provider that specialises in interior, permanent gallery and museum fit-out projects, SPACElogic has built a strong foundation of trust and an excellent track record to deliver high standard services. SPACElogic collaborates with experts from various discipline to co-create spatial stories, integrating visual aesthetics with technology and functionality to craft out meaningful and engaging experiences for its customers. As thinkers and doers, SPACElogic thrives on ideas and solutions to create enthralling encounters in museums, commercial and artistic environment.

---
---
---

Guided by a talented team of executives with deep experience in exhibitions, exhibits, events and merchandise, Beast Kingdom Co., Ltd. is a leading exhibition developer and producer of European/U.S. comic and movie peripheral products in Taiwan. Apart from highly detailed and innovative products, such as top quality true-scale collectible statues, high-end action figures, apparel as well as accessories, Beast Kingdom Co., Ltd. also operated many successful movie-themed exhibitions. For more information, please visit: www.beast-kingdom.com.tw

---


The Singapore Tourism Board (STB) is the lead development agency for tourism, one of Singapore's key economic sectors. Together with industry partners and the community, we shape a dynamic Singapore tourism landscape. We bring the Passion Made Possible brand to life by differentiating Singapore as a vibrant destination that inspires people to share and deepen their passions. For more information, visit www.stb.gov.sg or www.visitsingapore.com or follow us on Twitter @STB_sg.
---


Victory Hill Exhibitions is an exhibition, production & distribution company that delivers educational and immersive attractions for global market. VHE has established strong working partnerships with major movie studios such as Marvel for its Marvel's Avengers S.T.A.T.I.O.N, which toured worldwide to New York, Seoul, Paris, Las Vegas, Singapore, Beijing, Taipei, Chongqing, Moscow and Melbourne. VHE is a wholly-owned subsidiary of Cityneon Holdings Ltd, a company with a Market Cap of approximately S$300 million, listed on mainboard of SGX-ST. For more info, please visit www.victoryhillexhibitions.com