Having a stressful day at work? If you want something to look forward to at the end of the day, get a few friends together and choose from the many great after work spots in and around Singapore's CBD.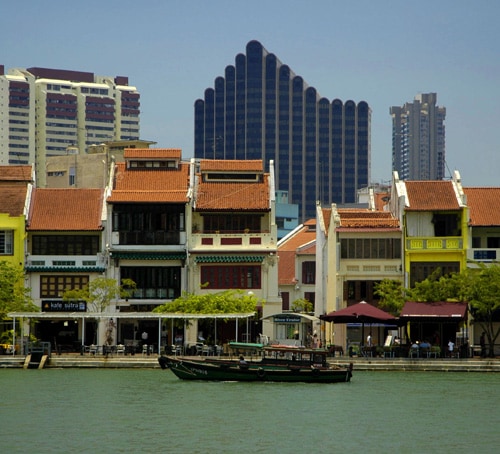 By the River: The Three Quays
With three major quays making up the Singapore River precinct, each with its own vibe and collection of places to drink and unwind, there's no shortage of riverfront spots for after work drinks in Singapore.
There's the ever-popular Boat Quay, a historic site bustling with pubs and eateries – some with live music, most with happy hour deals, and all with terrific views of the skyline and colonial architecture.
A little further up the river is Clarke Quay, which caters to all tastes with its mix of bars, restaurants, nightclubs, and karaoke. The area's signature overhead canopies let you enjoy your drink even if it's raining.
For a much more relaxed vibe, check out Robertson Quay. This elegant spot is known for its alfresco dining, joggers, beautiful bridges, people walking their dogs in the evening light, and the river lazily flowing by.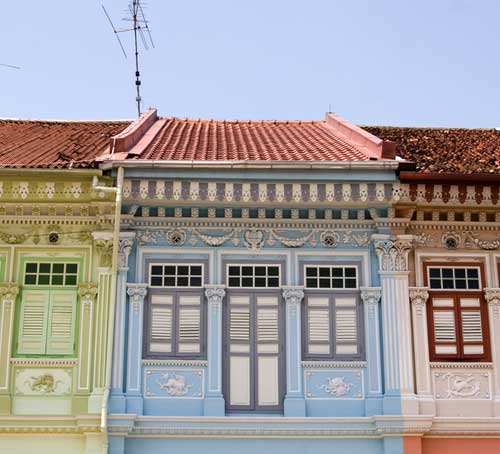 Chic and Trendy: Shophouses and Cocktails
Shophouses in Singapore used to be drivers of the island port's economy. Nowadays, many of them are home to eccentric cocktail bars and unique restaurant concepts.
For a chic afterwork drinking experience, enjoy a craft cocktail either in the offbeat interior of a converted shophouse, or under the stars on its rooftop. Club Street, Ann Siang Hill, Keong Saik Road and Duxton Hill are Singapore's go-to neighbourhoods for quirky, memorable drinking and dining venues.
As you explore the shophouse-lined streets and alleys, expect to find style-forward speakeasies serving imaginative cocktails in funky drinking vessels, alongside sophisticated sidewalk cafés offering world wines, fine whiskies, craft beer, and a variety of delicious international cuisines from French to Australian.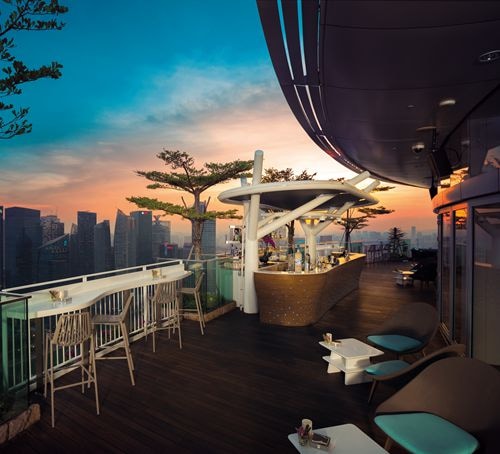 Unwind with a View: Get on Top of the world
There's nothing like seeing the city sparkle beneath you to make you feel removed from it all – and that's why a drink at one of Singapore's sky-high rooftop bars can't be beat. If you want an outstanding view in an iconic location, head to Flight Bar & Lounge or CÉ LA VI, both located atop Sands SkyPark at Marina Bay Sands.
Or for a rooftop drinking experience in the central business district, check out Marina Bay or Raffles Place, which are both popular spots for people seeking respite from the surrounding office buildings. Catering primarily to office workers, many of the rooftop bars in these areas have great weekday happy hour offers.
Notable CBD rooftop bars include 1-Altitude, the world's highest al-fresco bar; LeVel 33, one of Singapore's only microbreweries; and Kinki, a laid-back Japanese joint with hip-hop inspired graffiti and great views of Marina Bay and the nightly Wonder Full laser and light show.